The University of Dubuque and EdAssist have partnered to offer a 10% reduction to all EdAssist client employees. EdAssist partner students receive a 10% discount on the LIFE Adult Accelerated Program tuition rate.
Reduced tuition is available for all programs offered in LIFE.
Reduced tuition is available for future terms only.
Contact your employer to determine if they are an EdAssist client qualifying you for this benefit. For more information please contact the Director of LIFE admission at your UD LIFE office.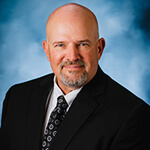 Todd Rogers
Senior Director of LIFE Admission - Cedar Rapids
Phone: 319.640.0548 Fax: 319.373.0317 Email: TRogers@dbq.edu Department: Admission Office: 296 Blairs Ferry Road NE, Cedar Rapids, Iowa 52402
Credentials
BA, Upper Iowa University.
Lee Noethe
Senior Director of LIFE Admission - Dubuque
Phone: 563.589.3939 Fax: 563.589.3490 Email: LNoethe@dbq.edu Department: Admission Office: 229 Charles & Romona Myers Center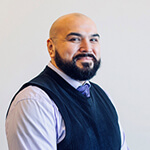 Esteban Paredes
Director of LIFE Admission - Meridian
Phone: 208.609.4264 Email: EParedes@dbq.edu Department: Admission Office: Parkway Plaza Building, Suite 204, 3071 E. Franklin Road, Meridian, ID 83642