Careers - MMCM
---
Leadership Roles:
Graduating with a Master in Management Management - Communication Management (MMCM) degree will prepare you for a leadership role in a range of industries in the management/communication practice. Examples include, but not limited to: Presidents, CEO's program directors, communication managers, etc. This degree is also useful to those with an entrepreneurial mindset who plan to go into business for themselves.
Managerial Roles:
A range of industries requires strong managers with excellent communication skills. Those with an MM degree with a communication emphasis are well positioned for managerial roles such as Human Resources Manager, Advertising Manager, Public Relations Manager, General Operations Manager, Sales Manager, Training and Development Manager, communication facilitator, crisis management, and similar positions which require strength in both management and communication.
Supervisory Roles:
For those who wish to take on supervisory roles, or who already serve in these roles and want to progress to leadership positions, an MM with communication emphasis degree can provide helpful skills such as how to predict and manage organizational conflicts, continuously improve your team's effectiveness, and how to lead ethical decision-making processes, among many other jobs which require sound leadership, sound operations and interpersonal communication skills.
For more information on careers for Master prepared students, visit the government website at:
https://www.bls.gov/careeroutlook/2015/article/should-i-get-a-masters-degree.htm#Business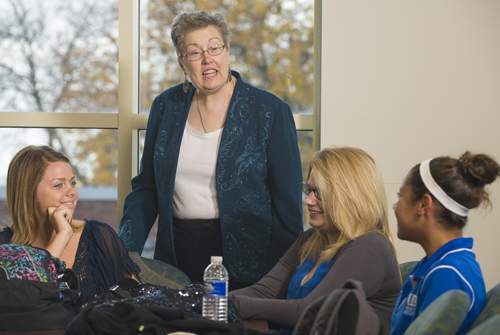 ---
For further information, contact GradStudies@dbq.edu or call 563.589.3246