LIve Lit! Reading Series Archives
About the Reading Series:
We believe that the literary arts offer an opportunity for exchange between the internal landscapes of the author and the reader. Often, this exchange is a solitary act between those two entities, separated by time, space, and circumstance. What readings offer, then, is another wonderful dimension in which we're able to engage with the writer as s/he literally gives voice to her/his landscape-- the solitary experience becomes a shared, communal one. The writer becomes real to us, and we, to her/him. This exchange, so often potent and opening, is what we are excited to offer our students and the Dubuque community by hosting this reading series.
Each semester, emerging and established contemporary writers come to campus to share their work and discuss their professional and creative processes. We invite you to join us!
For more information about future events, or to schedule a reading, please contact Jeannine Pitas at jpitas@dbq.edu.
---
FALL 2016
Lit Live! Faculty :
Dale Easley, Rob Gomoll, Becky Canovan, Alice Oleson, and Matt Muilenburg
October 18, 2016
---
FALL 2015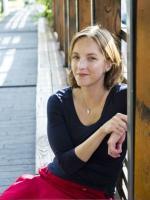 Rebecca Makkai, fiction writer
October 29, 7:30 p.m., Couchman Reading Room
Rebecca Makkai is the Chicago-based author of the novels The Hundred-Year House, winner of the Chicago Writers Association's Novel of the Year award, and The Borrower, a Booklist Top Ten Debut which has been translated into eight languages. Her short story collection, Music for Wartime, will appear in June of 2015. Her short fiction was chosen for The Best American Short Stories for four consecutive years (2011, 2010, 2009 and 2008), and appears regularly in journals like Harper's, Tin House, and New England Review. The recipient of a 2014 NEA fellowship, Makkai will be visiting faculty this fall at the Iowa Writers' Workshop.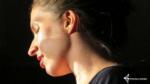 Dr. Jeannine Pitas, poet
December 3, 7:30 p.m., Couchman Reading Room
Jeannine M. Pitas, UD's newly hired Assistant Professor of Global Literature, is a writer, teacher and Spanish-English literary translator originally from Buffalo, NY. She recently moved to Dubuque after seven years in Toronto, Canada, where she completed her MA and PhD at University of Toronto's Centre for Comparative Literature. She is the author of two poetry chapbooks, A Place to Go (2015) and Our Lady of the Snow Angels (2012), both published by Lyricalmyrical Press in Toronto; her first full-length poetry collection is due from Quattro Books in Fall 2016. She is also the English translator of five poetry books by Uruguayan poet Marosa di Giorgio; these will be published as a single volume, I Remember Nightfall, by Brooklyn-based Ugly Duckling Presse in Fall 2016.
---
SPRING 2015


‌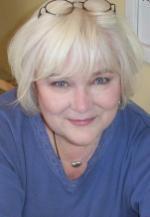 Jeanne Eammons, poet
February 11, 6:00 p.m., Alumni Hall
Jeanne Emmons has published three books of poetry: The Glove of the World, winner of the Backwaters Press Reader's Choice Award; Baseball Nights and DDT (Pecan Grove Press), and Rootbound, winner of the New Rivers Press Minnesota Voices Competition. She has won the Comstock poetry prize in 2009, the James Hearst Poetry Award in 2005, and the Sow's Ear poetry award in 2001, among others. Her work has appeared in Alaska Quarterly, The American Scholar, Carolina Quarterly, Louisiana Literature, South Carolina Review, North American Review, Prairie Schooner, The River Styx, South Dakota Review, and many other journals. She is the poetry editor of the Briar Cliff Review. Born in Louisiana and raised in Texas, she received her doctorate in English from the University of Texas. Currently, she lives in McCook Lake, South Dakota.
Misty Urban, Fiction Writer
March 12th, 2015
Misty Urban has published short fiction in several literary magazines and in Sisters: An Anthology. Her stories have won awards from The Atlantic Monthly, Writers @ Work, New Letters, and Cornell University. She is also the author of Monstrous Women in Middle English Romance, several articles on medieval romance and European history, and the blog Femmeliterate, on women in/and/of literature.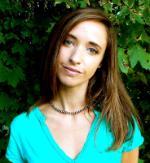 Dr. Kara Candito, poet
April 14th, 2015
Kara Candito is the author of Spectator (University of Utah Press, 2014), winner of the Agha Shahid Ali Poetry Prize, and Taste of Cherry (University of Nebraska Press, 2009), winner of the Prairie Schooner Book Prize in Poetry. Her work has been published in Blackbird, AGNI, The Kenyon Review, jubilat, Drunken Boat, Forklift Ohio, The Rumpus, Indiana Review, Best New Poets 2007, and elsewhere. Candito is the winner of a Pushcart Prize and the recipient of scholarships and awards from the Bread Loaf Writers' Conference, the Council for Wisconsin Writers, the Vermont Studio Center, the MacDowell Colony, the Djerassi Resident Artists Program, and the Santa Fe Arts Institute. She is a co-curator of the Monsters of Poetry reading series, the Editor-in-Chief of the Driftless Review, and a creative writing professor at the University of Wisconsin-Platteville.
FALL 2014
George Eklund ('74), poet
Wednesday, September 24
George Eklund received his M.F.A. from the University of Iowa and has taught at Morehead State University in Kentucky since 1989. He has been awarded the Al Smith Fellowship in Poetry by the Kentucky Arts Council and Morehead State's Distinguished Creative Productions Award. His work has appeared in The American Poetry Review, ABZ, Beloit Poetry Journal, Cimarron Review, Conduit, Crazyhorse, EPOCH, The Iowa Review, The Laurel Review, The Massachusetts Review, Mid-American Review, The New Ohio Review, The North American Review, Quarterly West, 6 x 6, Sycamore Review, Trajectory, Toad, Visions International, and Willow Springs, among others. Eklund's most recent book publications include Wanting to Be an Element (Finishing Line Press), Each Breath I Cannot Hold (Wind Publications), and The Island Blade (ABZ Poetry Press). The reading will take place on Wednesday, September 24 at 6:00 p.m. in the Couchman Reading Room of the UD Library
---
Lucia Orth, novelist
Tuesday, October 28
Lucia Orth lived in Manila for five years working for a non-profit organization. She has also lived in London, Beijing, and Washington, D.C., and traveled extensively in the Philippines, Asia, and Eastern Europe. A graduate of Notre Dame Law School, she teaches a course on Treaty Law and another on Law and Religion in the Indigenous and American Indian Studies Department at Haskell Indian Nations University in Lawrence, Kansas. She is currently working on a novel set in the early 1900's in Manila, and planning another set in World War II Italy.
She will be reading from her acclaimed novel, Baby Jesus Pawn Shop , as well as new work on Tuesday, October 28 at 6:00 p.m. in the Couchman Reading Room of the UD Library.
---
Andrew Jones, Poet & Angela Jones, Fiction Writer
Monday, December 8
Andrew Jones teaches in the English department at the University of Dubuque and works as a freelance publishing consultant. A graduate of the MFA program at Minnesota State University, Moorhead, his writing has appeared in publications such as The Sierra Nevada Review, Arroyo Literary Review, and Poetry Midwest, among others.
Angela Jones teaches English at the University of Dubuque and at UW-Platteville. She has an MA in British literature from Marquette University and is currently finishing her MFA in Creative Writing. At UW-Platteville, she is the newest editorial member at Driftless Review, a creative writing publication. In her spare time, she does the bidding of her five-year-old daughter, jumps at the chance to go on road trips with her family, and writes when she can squirrel away some time.
---
SPRING 2014
Lauren K. Alleyne
Thursday, February 20
Lauren K. Alleyne is a native of Trinidad and Tobago. She received her Master of Fine Arts degree in Creative Writing from Cornell University and is currently the Poet-in-Residence and an Assistant Professor of English at the University of Dubuque.

A Cave Canem graduate, her work has been awarded prizes such as a 2012 Lyric Iowa Poetry Prize (2nd place), the 2010 Small Axe Literary prize, two Dorothy Sargent Rosenberg Prizes (2009, 2011), the 2003 Atlantic Monthly Student Poetry Prize, the Robert Chasen Graduate Poetry Prize at Cornell, among others. She has been published in several journals and anthologies, including Crab Orchard Review, The Cimarron Review, Black Arts Quarterly, The Caribbean Writer, The Belleview Literary Review, Growing Up Girl and Gathering Ground. Her chapbook, Dawn In The Kaatskills, was published in 2008 by Longshore Press, and her debut collection, Difficult Fruit, was published in February 2014 by Peepal Tree Press.
---
Matthew Muilenburg
Tuesday, March 25
Matt Muilenburg is an English instructor and professional writing consultant at UD. His creative nonfiction is forthcoming in Southern Humanities Review while his fiction has been published in several literary journals, including his short story "The Conquest of Big Moses," which won the Editor's Choice prize for fiction when it appeared in the ScissorTale Review. Matt is a graduate of the Wichita State MFA program and a former news and sports editor for several papers across the Midwest. He currently lives in Cascade with his wife and two sons.
---
Nicelle Davis
Monday April 21
Nicelle Davis now resides in Lancaster, California, with her son, J.J. Becoming Judas is her second book. Her first book, Circe, is available from Lowbrow Press. Her third collection, In the Circus of You, will be released by Rose Metal Press in 2014. Her poems have appeared or are forthcoming in The Beloit Poetry Journal, The New York Quarterly, PANK, SLAB Magazine, and others. She is the director of the Living Poetry Project. She runs a free online poetry workshop at The Bees' Knees Blog, is an assistant poetry editor for Connotation Press, and is Managing Editor of The Los Angeles Review. She has taught poetry at Youth for Positive Change, an organization that promotes success for youth in secondary schools, and with Volunteers of America in their Homeless Youth Center. She currently teaches at Antelope Valley College.
---
FALL 2013
Christopher Bakken
Monday, September 16
Christopher Bakken is the author of two books of poetry: Goat Funeral (winner of the 2006 Helen C. Smith Memorial Award from the Texas Institute of Letters) and After Greece (winner of the 2001 T.S. Eliot Prize in Poetry). In 2006, he co-translated The Lions' Gate: Selected Poems of Titos Patrikios. His culinary memoir, Honey, Olives, Octopus: Adventures at the Greek Table was published in 2013 by University of California Press. His poems, essays, and translations have appeared widely in the U.S. and Europe, in places like The Paris Review, The Hudson Review, Parnassus: Poetry in Review, Ploughshares, and PN Review. His other awards include the McGinnis-Ritchie Award for Nonfiction from the Southwest Review and the Willis Barnstone Translation Prize. Bakken served as a Fulbright Scholar in American Studies at the University of Bucharest in 2008 and he is currently Department Chair and Associate Professor of English at Allegheny College.
---
Mary Swander at Streamlines
Saturday, November 9

Mary Swander is the author of the two memoirs The Desert Pilgrim (Ice Cube Press) and Out of this World as well as three books of poetry, Heaven-and-Earth House, Driving the Body Back, and Succession. Swander has also co-authored a musical, Dear Iowa, with composer Christopher Frank, which has been produced across the Midwest and on Iowa Public Television. Her awards include the Whiting Award, a National Endowment for the Arts grant for the Literary Arts, the Carl Sandburg Literary Award, and the Nation-Discovery Award. In 2009, she was named the Poet Laureate of Iowa. A graduate of the Iowa Writers' Workshop at the University of Iowa, she is a Distinguished Professor of English at Iowa State University
---
Stephen Frech
Tuesday, December 3

Stephen has published three volumes of poetry: Toward Evening and the Day Far Spent (Kent State University Press) won the 1995 Wick Poetry Chapbook Contest, If Not For These Wrinkles of Darkness won the White Pine Press Poetry Prize, published in 2001, and The Dark Villages of Childhood won the 2008 Mississippi Valley Poetry Chapbook Prize. He has a fourth volume titled A Palace of Strangers Is No City, a sustained narrative of prose poetry/flash fiction, published by Cervena Barva Press in 2011. His translation from the Dutch of Menno Wigman's book of poems Zwart als kaviaar/Black as Caviar was published in 2012. He has been the recipient of the Elliston Poetry Writing Fellowship, the Milton Center Post-Graduate Writing Fellowship, and grants from the Ludwig Vogelstein Foundation and the Illinois Arts Council.
He is founder and editor of Oneiros Press, publisher of limited edition, letterpress poetry broadsides. Oneiros broadsides have been purchased by special collections libraries around the world, among them the Newberry Library (Chicago), the Beinecke Library at Yale, and the University of Amsterdam Print Collection.
Stephen Frech is Associate Professor of English at Millikin University.
---
Thursday, January 31
Performance Poetry The J-term English 281 class gives a performance of their original poetry.
---
Patricia Foster
Thursday, May 2

Patricia Foster received an MFA from the Iowa Writers Workshop and a Ph.D. from Florida State University. She is the author of the memoir All the Lost Girls, winner of the PEN/Jerard Fund Award, a book of essays, Just beneath My Skin, and a novel, Girl from Soldier Creek (Fred Bonnie Award for first novel). She is the editor of Minding the Body: Women Writers on Body and Soul; Sister to Sister, and co-editor of The Healing Circle and Understanding the Essay (with Jeff Porter). A recipient of a Florida Arts Council Award, a Dean's Scholar Award, and an Alabama Voices Award, Foster's work has appeared in numerous journals. She has been a professor in the MFA Program in Nonfiction at the University of Iowa for nineteen years.
---
Aliki Barnstone and Monica Hand
April 18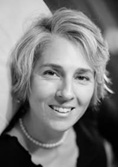 ‌‌Monica A Hand, author of "me and Nina," (Alice James Books, 2012), is also a book artist. Her poems have appeared in numerous publications including Aunt Chloe, Black Renaissance Noire, Naugatuck River Review, The Sow's Ear, Drunken Boat, Beyond the Frontier, African-American Poetry for the 21st Century, Gathering Ground: A Reader Celebrating Cave Canem's First Decade and American Creative Writers on Class. She has a MFA in Poetry and Poetry in Translation from Drew University and last year had two poems nominated for the Pushcart Prize. She has attended residencies at Poets House in New York and the Fine Arts Work Center in Provincetown. A Cave Canem alum, she is also a founding member of Poets for Ayiti a diverse collective of poets formed on the wake of the earthquake in Haiti to draw attention to the work of Haitian poets and to celebrate the endurance of the Haitian people. Currently, she is a PhD candidate – Creative Writing – Poetry at the University of Missouri- Columbia.
---
FALL 2012-- The Non-Fiction Edition!
Lauren K. Alleyne
October 1
‌Yes! UD's Poet-in-Residence writes prose too! Lauren K. Alleyne's non-fiction has appeared in journals and anthologies such as The Crab Orchard Review, The Movable Nest, Women's Studies Quarterly, among others.
---
Roxane Gay
November 1
‌Roxane Gay's writing appears or is forthcoming in Best American Short Stories 2012, New Stories From the Midwest 2011 and 2012, Oxford American, American Short Fiction, Virginia Quarterly Review, and many others. She writes regularly for Salon, The Rumpus, and The Wall Street Journal. She teaches writing at Eastern Illinois University.
---
Marianne Choquet
December 3
‌Marianne Choquet was born and raised in Dubuque, IA, obtained a BA in English Literature from the University of Iowa and went on to travel, live and work around the world. While abroad, she acquired a Certificate de Lange Franciase from the University of Paris-Sorbonne. and an MA in Literature and Cultural Studies from the University of Barcelona, where she will return to defend her composite PhD in early 2013. She writes fiction and non-fiction, and her scholarly work has been published in Canada and Spain.
---
Spring 2012
Patricia Smith
Pilar Gomez-Ibañez
Catherine Chung
Fall 2011
David Mura
Gunda Davis





Lauren Alleyne, Joanna Elefthariou, Claire McQuerry
Spring 2011
Nina Revoyr
Fall 2010
Seamus Cashman and Joan McBreen
Lauren Alleyne
Roger Bonair-Agard