Academic Success Center Staff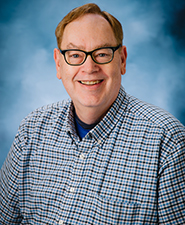 John Downing
Adjunct Faculty
PhD, Capella University - in progress
MA, Eastern Kentucky University
Email
:
jdowning@dbq.edu
Biography - Click Here
Downing worked at the University of Dubuque in the Department of Student Life from 1990-1992. He was the coordinator of special programs and the hall director for Casset and Donnell Residence Halls.
Downing teaches in the Bridge Program and also teaches World View here at the University. He is currently pursuing his PhD in postsecondary and adult education. Downing's dissertation study will focus on first-year college students who have successfully developed academic skills to persist in their educational journey through their participation in the Bridge Program.
Downing is currently in his 14th year of employment with UnityPoint Health Finley Hospital, where he has held both hourly and managerial roles.
---
Kathleen Gansemer
Director of Learning Support Services
EdD, University of Northern Iowa
MAE, Upper Iowa University
BS, Cleveland State University (OH)
Office Phone:
563.589.3218
Email
:
kgansemer@dbq.edu
Office Location:
206 Charles C. Myers Library
Fax:
563.589.3410
---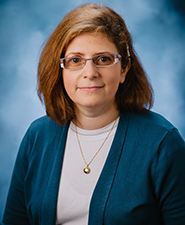 Hala Hilal
Instructor / Learning Support Coach
Professional Tutor / Saudi Arabian Students Counselor
Master Degree in Financial Markets, The Arab Academy for Banking and Financial Sciences
BS, Aleppo University; Marketing
Office Phone:
563.589.3511
Email
:
HHilal@dbq.edu
Office Location:
206 Charles C. Myers Library
---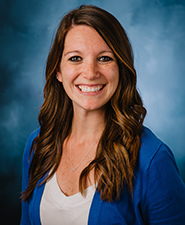 Melissa Huekels
TRIO Student Support Services Program Director
MAE, University of Northern Iowa
BA, Loras College
Office Phone:
563.589.3422
Email
:
mhuekels@dbq.edu
Office Location:
214 Charles C. Myers Library
Fax:
563.589.3722
---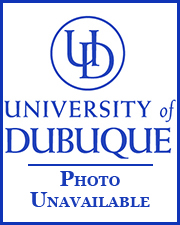 Katie Hurt
Test Proctor/Staff Assistant
Office Phone:
563.589.3262
Email
:
KHurt@dbq.edu
Office Location:
ASC, Charles C. Myers Library
Fax:
563.589.563.589.3722
---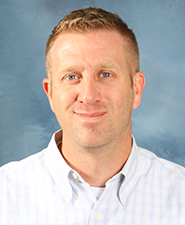 Joel Janecek
Adjunct Instructor, Personal Empowerment
MS
Email
:
Jjanecek@dbq.edu
---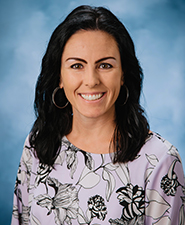 Liza Johnson
Assistant Director to the President for Diamond
MAOM, Ashford University
MA, St. Xavier University
BA, Loras College
Office Phone:
563.589.3332
Email
:
ldjohnson@dbq.edu
Office Location:
309 Van Vliet Hall
Fax:
563.589.3419
---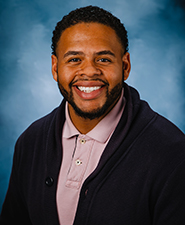 Antonio Mouzon
Instructor of Personal Empowerment
MAC
Office Phone:
563.589.3317
Email
:
AMouzon@dbq.edu
Office Location:
322 Severance Hall
---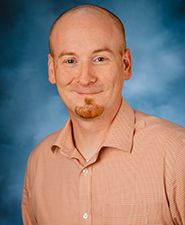 Matt Muilenburg
Assistant Professor of Writing
Director of ENG 090 Program
MFA, Wichita State University
BA, Western Illinois University
Office Phone:
563.589.3798
Email
:
mmuilenburg@dbq.edu
Office Location:
303 Van Vliet
---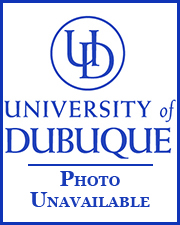 Danielle Phillips
Test Proctor / Staff Assistant
Office Phone:
563.589.3262
Email
:
DPhillips@dbq.edu
Office Location:
ASC Charles C. Myers Library
---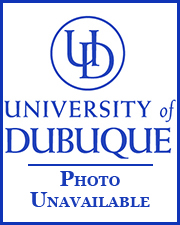 Zander Saleh
Learning Support Coach
Office Phone:
563.589.3518
Email
:
ASaleh@dbq.edu
Office Location:
215 Charles C. Myers Library
---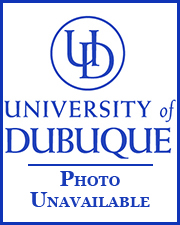 Grace A. Sparks
Assistant Director TRIO Student Support Services - Advisor
Office Phone:
563.589.3731
Email
:
GSparks@dbq.edu
Office Location:
209 Charles C. Myers Library
---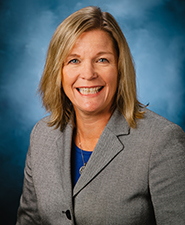 Debra Stork
Associate Dean for Teaching and Learning
PhD, University of Wyoming
MA, University of Northern Iowa
BA, University of Northern Iowa
Office Phone:
563.589.3523
Email
:
DStork@dbq.edu
Office Location:
220 Charles C. Myers Library
---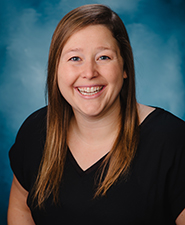 Carly Stork
Assistant Director of Learning Support Services
Office Phone:
563.589.3399
Email
:
CStork@dbq.edu
Office Location:
216 Charles C. Myers Library
Fax:
563.589.3722
---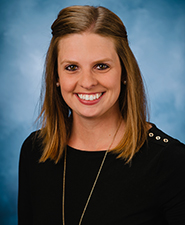 Kait Tysver
TRIO Student Engagement Coordinator
MAE, Murray State University
BS, Murray State University
Office Phone:
563.589.3758
Email
:
KTysver@dbq.edu
Office Location:
208 Charles C. Myers Library
---