Cross Country
With two Iowa Intercollegiate Athletic Conference (now the American Rivers Conference) Team Titles, including a perfect score (15) in 1959, the University of Dubuque Men's Cross Country Team looks to build upon past success. The Spartans garnered their first All-American in 2016 with Alec Bass earning the honor.
The Spartan men not only enjoy success on the course, but in the classroom as well with a multitude of student-athletes being recognized as Academic All-Conference Student Athletes. On the national level, the Spartans have been awarded USTFCCCA Division III All-Academic Honors for four consecutive seasons.
Spartan Coach Rich Maleniak places an emphasis on energy system development and education, injury pre-habilitation, strength training, and nutrition. Heritage Trail and Mines of Spain are just two of the incredible training resources that the Spartans utilize within Dubuque's running community.
Cross Country News
Feb 14, 2019
The United States Track and Field and Cross Country Coaches Association announced their Team Academic Awards for the 2018 cross country season, with UD's men's and women's team making the list.
Nov 17, 2018
University of Dubuque senior and 2018 American Rivers Conference Champion was the lone Spartan to run at the 2018 Division III NCAA Championships on Saturday, finishing in a time of 25:49.1 and 139th place.
View All Cross Country News
Become a Spartan!
If you're interested in running men's cross country at the University of Dubuque, complete the prospect form, and a coach will be in touch.
---
---
‌
‌
‌‌
---
---
‌
2019 Schedule
| | | | |
| --- | --- | --- | --- |
| Aug. 30 | Coe College Kohawk Relays and Chase Race | | |
| | Noelridge Park | Cedar Rapids, IA | 6 p.m. |
| Sept. 14 | 47th Annual Luther College All-American Invitational | | |
| | On campus course | Decorah, IA | 11:30 a.m. |
| Sept. 20 | Bradley University Intercollegiate | | |
| | Detweiller Park | Peoria, IA | 5 p.m. |
| Oct. 4 | UW-Eau Claire BluGold Invitational | | |
| | Whitetail Golf Course | Colfax, WI | 4:15 p.m. |
| Oct. 11 | Loras College Invitational | | |
| | DBQ Soccer Complex | Dubuque, IA | 4:45 p.m. |
| Oct. 19 | 39th Annual UW-La Crosse Jim Drews/Tori Neubauer Invite | | |
| | Ettrick Golf Course | Ettrick, WI | 11 a.m. |
| Nov. 2 | American Rivers Conference Championships | | |
| | Hosted by University of Dubuque | | |
| | DBQ Soccer Complex | Dubuque, IA | 11 a.m. |
| Nov. 16 | NCAA Division III Central Regional | | |
| | Hosted by Wartburg College | | |
| | Max Cross Country Course | Waverly, IA | 11 a.m. |
| Nov. 23 | NCAA Division III National Championships | | |
| | E.P. Tom Sawyer St. Park | Louisville, KY | 12 p.m. |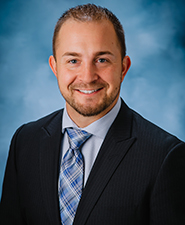 Chad Gunnelson
Director of Track and Field | Cross Country
Adjunct Faculty
BS, University of Dubuque
Office Phone:
563.589.3860
E-mail
:
CGunnelson@dbq.edu
Office Location:
214 Mercer-Birmingham
Fax:
563.589.3425
Biography - Click to Open
Chad Gunnelson is in his eighth season leading the track & field and cross country programs at UD. Recently, he was awarded the 2017 and 2018 IIAC Men's Indoor Track Coach of the Year and USTFCCCA Central Region Men's Coach of the Year. He has lead the Spartans to unparalleled success since his arrival in 2011.
In 2018, the Spartans men's track and field team claimed their second straight Iowa Conference Indoor Championship. It was the school's 13th league title in track and field. The Spartan women also posted their best point total at the IIAC Outdoor Championships, scoring 150.33 points for their best team finish in school history. At the national level, both the men's and women's teams achieved their highest ever NCAA team finish in 2018, the men 12th and women were 21st.
Under the direction of Coach Gunnelson, the Spartans track & field team has had 52 NCAA qualifiers, earning 23 All-American honors and 3 National Champions (Blaze Murfin, Outdoor Shot Put, 2018; Tanasha Atwater, Outdoor Shot Put, 2017; Rick Valcin, Outdoor Pole Vault, 2014). The Spartans have crowned 90 IIAC Champions and 300 All-IIAC Performers in addition to breaking 69 school records in seven seasons.
The cross-country program has had similar academic success with the men and women being named USTFCCCA All-Academic for the sixth and tenth consecutive years. On the course, they have placed 20 names to the UD Top-25 cross country performers list under Gunnelson including NCAA All-American Alec Bass (30th, 2016) and national qualifier Fabiola Ortiz (45th, 2016).
Prior to his arrival at UD, Gunnelson, a native of Madison, Wis., spent six years as the Head Track & Field Coach at Madison East High School for both the boy's and girl's teams. At Madison East, Gunnelson coached 22 school record holders and back-to-back state champions in 2010 and 2011. In his final year with the Purgolders, the team earned a 3.24 GPA, had four sectional champions, and placed all four state qualifiers on the podium at the WIAA state meet, including a state champion.
Along with coaching, Gunnelson was the owner and CEO of Athletic Republic, a sports performance training facility, from 2007 to 2011 where he built Athletic Republic into the largest training facility in the Madison area and trained youth, high school, college, and professional athletes along with Olympians.
Coach Gunnelson is actively involved in the sport beyond coaching. He serves as the central region representative on the USTFCCCA Division III track & field committee, the IIAC coaches' chairperson, and as the college coaches' representative for the Iowa Association of Track Coaches. Gunnelson has spoken at high school clinics and the USTFCCCA National Convention. He currently holds the USTFCCCA Jumps Specialist Certification, Endurance Specialist Certification, Strength & Conditioning Certification, Track & Field Technical Certification, and Program Management Certification. He is also a Level 1 certified coach with USATF, a certified performance coach with USA Weightlifting, and is certified in the Functional Movement Screen.
Coach Gunnelson resides in Dubuque, Iowa with his wife Melissa, their son Dash, and his step-children Taylor and Evan.
Track and Field Coaching Record at the University of Dubuque
IIAC Finishes
Men
Women
Season
Indoor
Outdoor
Indoor
Outdoor
2012
4th
6th
7th
8th
2013
3rd
4th
6th
6th
2014
4th
4th
3rd
5th
2015
3rd
4th
3rd
5th
2016
5th
4th
4th
3rd
2017
1st
4th
4th
4th
2018
1st
2nd
4th
3rd
---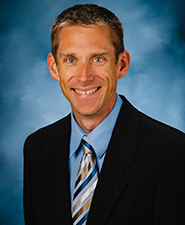 Richard Maleniak
Head Cross Country Coach / Assistant Track and Field Coach
MS, Illinois State University
BS, UW-Eau Claire
Office Phone:
563.589.3714
E-mail
:
RMaleniak@dbq.edu
Office Location:
215 Mercer-Birmingham
Biography - Click to Open
Rich Maleniak enters his second season with the Spartans, and his first season as the head cross country coach. As the assistant track & field coach, he leads the middle distance, distance, and 400 meter runners for the program.
In Coach Maleniak's first year, six school records were broken in events 400 meters and up, and 26 marks in those events landed in UD's top-10 all-time list. The Spartan men won back-to-back Iowa Conference Championships in 2018 with 18 points coming from distance runner Alec Bass who won the 3000 meters and was runner-up in the 5000 meters. He mentored IIAC 400 Meter Champion Colfay Pointer to a new UD record in the 400 meters and an indoor and outdoor berth to the NCAA Championships.
Prior to UD, Maleniak, a four-time USTFCCCA Central Region Assistant Coach of the Year lead the women's middle distance and distance runners at the University of St. Thomas (UST) for five seasons. Throughout his tenure at UST, Maleniak helped runners gain conference, region, and national success in cross country and track and field covering events from 600 to 10,000 meters.
At UST, Maleniak coached 29 individuals and relays to MIAC conference titles and 57 all-conference finishes. On the national level, Maleniak coached athletes to 20 - NCAA All-American performances in individual or relay events including back-to-back national titles in the distance medley relay (2015 & 2016) and a national championship in the indoor mile (2016). He has coached four USTFCCCA Regional Athlete of the Year award winners.
Maleniak helped lead the UST women's cross country team to the NCAA Championships for three consecutive seasons (2014-2016). He also coached three individuals to All-American performances at the NCAA DIII Cross Country National Championships, an 8th and 22nd place finish in 2012 and 13th place finish in 2014.
Before joining the St. Thomas staff in 2012, Maleniak spent the previous two seasons as a graduate assistant coach for the cross country and track and field teams at NCAA DI Illinois State University. While at ISU, he was responsible for on and off campus recruiting and implementing workouts for the distance runners. In 2011, women's cross country won their first Missouri Valley Conference title in program history. The Redbird distance crew also had six individual or relay Missouri Valley Conference champions in cross country and track and eight NCAA Regional Qualifiers.
Maleniak began his college coaching career at the University of Wisconsin-Eau Claire as an assistant coach for the men's and women's track and field and cross country programs. Maleniak was in charge of developing workout plans for the 800 meter training group. He coached two NCAA All-Americans and his group set new school records in both the men's and women's 800 meter run and men's 4x800 meter relay. He assisted with the women's cross country team as it improved from placing 12th at the NCAA Championship meet in 2006, to 8th place in 2007, and 5th place in 2008.
Maleniak earned his bachelor's degree from the University of Wisconsin-Eau Claire in Chemistry with an emphasis in business in 2002, and earned a master's degree in Sports Management from Illinois State University in 2011. As a competitor himself, he competed in five national championship competitions and was a 2-time NCAA Division III Track All-American. Maleniak also served as a team captain and was named MVP of the track team after his senior season. He is the UW-Eau Claire school record holder in the indoor mile and outdoor 1500 meter run. He also holds a U.S.A. Track and Field Level I certificate.
Coach Maleniak resides in Dubuque, Iowa.
---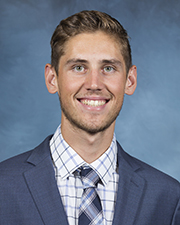 Jordan Pingel
Graduate Assistant - Track and Field | Cross Country
BA, University of Northern Iowa
Office Phone:
563.589.7450
E-mail
:
JPingel@dbq.edu
Office Location:
302 Chlapaty Recreation and Wellness Center
Biography - Click to Open
Jordan Pingel begins his first season leading the Spartan jumpers, specifically the horizontal jumps for the men's and women's teams.
Prior to UD, Coach Pingel competed at the University of Northern Iowa where he was an All-MVC performer and a contributor to the Panthers MVC Championship in 2018. Pingel earned his degree in Kinesiology at UNI and was also honored as a scholar-athlete for the Panthers.
Pingel, a native of Pella, Iowa, now resides in Dubuque where he is completing his master's degree in sports management. Coach Pingel is First Aid/CPR/AED certified.
---
Sunday, July 21 - Tuesday, July 23
---
Past Seasons
Select a season for historical information and statistics
2018 Record Book