Philosophy, History, and Religion Faculty
Roger Ebertz
Philosophy and Religion Department Head and Professor
PhD, MA, University of Nebraska
MDiv, Fuller Theological Seminary
BA, Carleton College
Office Phone: 563.589.3669
E-mail: rebertz@dbq.edu
Office Location: 323 Severance Hall
Fax: 563.589.3416

Biography - Click Here
Education
Ph.D. Philosophy, University of Nebraska, Lincoln, NE, 1991.
M.A. Philosophy, University of Nebraska, Lincoln, NE, 1988.
M.Div. Theology, Fuller Theological Seminary, Pasadena, CA, 1981
B.A. Philosophy, Carleton College, Northfield, MN, 1975.

Areas of Specialization
Epistemology, Ethical Theory

Additional Areas of Teaching Competence
History of Philosophy, Philosophy of Religion, Introduction to Philosophy
Introductory Logic, Applied Ethics, Environmental Philosophy

Current Research and Writing Areas
Applied Ethics, Moral Epistemology, Critical Thinking, Religion and Higher Education

Graduate Coursework
Graduate Philosophy Courses:
Theory of Knowledge
Justification, Reliability & Rationality
Metaphysics
Philosophy of Mind
Formal Logic
Philosophy of Language
Advanced Logic/Theory of Meaning
A Priori Knowledge
Philosophy of Mathematics
Moral Epistemology
Recent Kantian Ethics
Recent Contractarian Ethics
Survey of Greek Philosophy
Aristotle's Epistemology
Hellenistic Philosophy
Descartes and Spinoza
Kant's Ethics
Kant's Metaphysics and Epistemology
Themes in the Philosophy of Religion

Graduate Theology Courses:
Philosophy of Religion
Social Ethics
Reading in Kierkegaard
Systematic Theology
Church History
New Testament Studies
Old Testament Studies
New Testament Greek
Old Testament Hebrew

Teaching Experience
Professor (1998-present), Associate Professor (1995 to 1998), Assistant Professor (1992-1995), University of Dubuque, Dubuque, IA.

Visiting Assistant Professor (1990-1992), West Virginia University, Morgantown, WV.

Lecturer (1988-1990), College of Saint Mary (Lincoln program), Omaha, NE.

Instructor (1989-1990), University of Nebraska, Lincoln, NE.

Instructor (Fall Semester, 1987), Northwestern College, Orange City, IA.

Teaching Assistant (1984-1985 and 1986-1987, 1988, 1989), University of Nebraska, Lincoln, NE.

Summary of Courses Taught
Lower Level Undergraduate Courses:
The Art of Reasoning and Decision Making
Elementary Logic
Introduction to Philosophy (Historical)
Philosophical Questions (Topical Introduction)
Introduction to Religions and Worldviews
Ethics and Contemporary Issues
Environmental Perspectives
Business Ethics
New Student Seminar
Upper Level Undergraduate Courses:
Ethical Theory
History of Ethics
Social and Political Philosophy
Ancient Philosophy
Ancient and Medieval Philosophy
Modern and Contemporary Philosophy
Philosophy of Religion
African and African-American Philosophy
Seminar on Religion and Higher Education
Dissertation Abstract
The Search for Coherence Between Beliefs:
A Study on the Relationship Between Coherence and Justifion

Dissertation Supervisor: Professor Robert Audi

This study investigates the relation between coherence and epistemic justification. Part One is primarily critical. A preliminary chapter outlines three reasons coherentist theories of justification are attractive and a basic anticoherentist argument which concludes that pure coherentist theories of justification cannot account for justification. Subsequent chapters flesh out this argument through a critical evaluation of the coherentist theories of Keith Lehrer and Laurence BonJour. Given this understanding of justification, a theory of epistemic responsibility is developed according to which coherentist considerations and methods play important roles as a believer seeks to be epistemically responsible. The resulting theory of justification and responsible belief shares many of the features which make coherentist theories attractive, yet provides a more adequate account of justifying reasons.

Publications

Book Review of Faith and Knowledge: Mainline Protestantism and American Higher Education, by Douglas Sloan, in Teachers College Record, Volume 98, Number 1, Fall 1996.

"""""">""Socratic Teaching and the Search for Coherence,"" in Knowledge, Teaching and Wisdom, edited by Keith Lehrer, B. Jeannie Lum, Beverly A. Slichta, and Nicholas D. Smith, Kluwer Academic Publishers, Dordrecht, 1996.

""Is Reflective Equilibrium a Coherentist Model?"" Canadian Journal of Philosophy, Volume 23, Number 2, June 1993.

Professional Paper Presentations

The Vocation of Teaching: Themes and Models from the Presbyterian Tradition, with Peggy Cowan and Mary Shields, to the Consultation on the Vocation of the Presbyterian Teacher, August 10-13, 2000, Louisville, KY.

Toward a Theocentric Approach to Environmental Value,"" to a joint session of the Midwest Meeting of the Society of Christian Philosophers and the Dubuque Area Theological Forum, March 8, 1996, Dubuque, IA.

Why I Find Coherentism Unsatisfying"" to the Summer Institute on Knowledge, Teaching and Wisdom sponsored by the National Endowment for the Humanities, July 29, 1993, Berkeley, CA.

Varieties of Epistemic Responsibility"" at the spring meeting of the West Virginia Philosophical Society, March 27-28, 1992, Morgantown, West Virginia, and at the Midwest Meeting of the Society of Christian Philosophers, October 30-31, 1992, St. Paul, MN.

Is Reflective Equilibrium a Coherentist Model?"" at the Eastern Division Meeting of the American Philosophical Society, December 27-30, 1990, Boston MA.

Religious Experience and Foundational Beliefs"" at the Midwestern Regional Meeting of the Society of Christian Philosophers, October 13-15, 1988, St. Paul, MN.

Professional Conference and Seminar Participation

Steering Committee Member and Participant, Consultation on the Vocation of the Presbyterian Teacher, August 10-13, 2000, Louisville, KY.

Associate Director, Rhodes Consultation on the Future of the Church-Related College, 1999-2001, Midwest Discussion Group.

Participant, Rhodes Consultation on the Future of the Church-Related College, 1998-1999, Upper Midwest Discussion Group.

Participant, Summer Institute on Knowledge, Teaching and Wisdom, sponsored by the National Endowment for the Humanities, June 23-July 30, 1993, Berkeley, CA. Institute Directors: Keith Lehrer and Nicholas Smith.

Participant, Wheaton College Summer Seminar, July 11-15, 1989, Wheaton, IL. Topic: Epistemic Warrant. Seminar Leader: Alvin Plantinga.

Participant, Summer Seminar on Science and Christianity, sponsored by the Institute for Advanced Christian Studies, August 11-16, 1987, Madison, WI. Seminary Leaders: David C. Lindberg, Keith Yandell, and Keith J. Cooper.

Unpublished Manuscripts (Available upon request)

Toward a Theocentric Approach to Environmental Value

The University of Dubuque: Our Tradition, Our Heritage, Our Future

Administrative Experience

Chair, Department of Philosophy and Religion, University of Dubuque (1992 to present). Responsibilities as chair of a department with one full-time faculty member and several adjuncts include curriculum design, assessment, course scheduling, budgeting, multicultural course development, adjunct faculty development.

Project Director, ""Exploring Our Presbyterian Connection,"" a grant-supported project exploring the nature and meaning of Church-related higher education (1996 to present). Responsibilities include grant-writing, budgeting, organizing forums and discussions, leading faculty colloquia, teaching a seminar on Church-Related Higher Education.

Faculty Advisor (1992-present). Serve as advisor to philosophy and religion majors (1992 to present), to pre-seminary students (1992 to present), to Native-American Students (1993-present), and to first-year students (1995-present).

Chair, Undergraduate Faculty Assembly (1994-1996,1999-2000). Responsibilities included moderating faculty meetings and Educational Policy Council meetings, communicating with faculty, representing faculty on committees, serving as liaison to administration, overseeing faculty actions.

Task Force Member Tri-College Steering Committee (1995-1996). This task force was appointed by the Presidents of the University of Dubuque, Clarke College, and Loras College to produce an evaluative report on the cooperative programs between the three institutions.

Faculty Committee Member. University Planning, Advancement and Finance Committee, Admissions Committee, Academic Standing Committee, Library Committee.

Project Director, The Future of the Church-Connection at the University of Dubuque (1997-1999) A discussion group consisting of junior faculty members concerning the meaning and future of the University's connection to the Presbyterian Church. This position also involved participation in regional and national meetings of the Rhodes Consultation on the Future of Church-Related Colleges, funded by the Lilly Foundation.

Faculty Representative to the Board, 1997 to present. Represent the faculty of the School of Liberal Arts to the Board of Trustees.

Professional Memberships

American Philosophical Association, Society of Christian Philosophers
---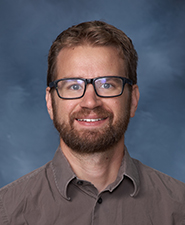 Alan Berndt-Dreyer
Adjunct Instructor
M.Div, Wartburg Theological Seminary
BS, Doane College; Physics
E-mail
:
aberndt@dbq.edu
---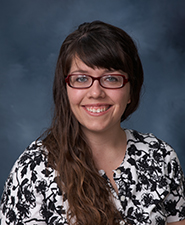 Amanda Beverly
Adjunct Instructor
MDiv, University of Dubuque
BA, University of Dubuque
E-mail: abeverly@dbq.edu

---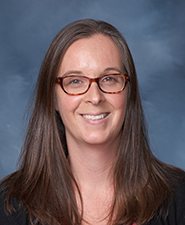 Christine Darr
Assistant Professor of Christian Ethics
Director of Scholar-Leader Honors Program
PhD, University of Iowa
BA, Northwestern College
Office Phone:
563.589.3305
E-mail
:
cdarr@dbq.edu
Office Location:
330 Severance Hall
---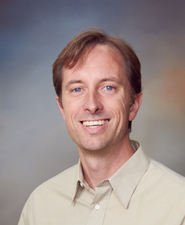 Brian Hallstoos
Associate Professor of History
PhD, University of Iowa
MA, Rutgers University
BA, University of Minnesota at Morris
Office Phone:
563.589.3855
E-mail
:
bhallstoos@dbq.edu
Office Location:
313 Severance
---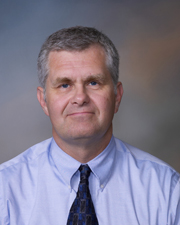 Paul Jensen
Teaching Specialist Faculty, Philosophy and Religion and Director of Honors Program
Ph.D, University of Virginia
JD, University of Iowa
M.Div, Th.M, Trinity Evangelical Divinity School
BA, North Park College
Office Phone:
563.589.3796
E-mail
:
pjensen@dbq.edu
Office Location:
322 Severance Hall
Fax:
563.589.3416
---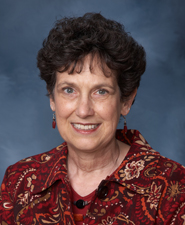 Bonnie Sue Lewis
Associate Professor of Mission and World Christianity
PhD, University of Washington
MA, Fuller Theological Seminary
BA, Whitworth College
Office Phone:
563.589.3648
E-mail
:
bslewis@dbq.edu
Office Location:
212 Severance Hall
Fax:
563.589.3110
Biography - Click Here
"A church not in mission fails to be the church. God calls and God sends the whole church into the whole world that all may know of God's 'unfailing love' and 'full redemption' through Jesus Christ. To be the church is to know and respond to the call of God. To be in mission begins with knowing the heart of God, with learning to listen to the voice of God, and discerning where God is at work in the world. God calls the church to participate in God's mission: to work and worship with and among diverse peoples who are also called and sent by God to bring the Good News to the people of God's heart. We must strengthen and equip pastors in their faith so that they and their congregations can together hear God's voice, love one another, and, through the power of the Holy Spirit, take the Gospel of Jesus Christ into the world God so loves."
A native of California and an elder in the Presbyterian Church (USA), Bonnie Sue Lewis began her career as a high school history teacher at the Inter-American School in Quetzaltenango, Guatemala, in 1976. She went on to teach in California in the 1980s and in Washington during the 1990s. A scholar of Native American Christian history, her interest and involvement in the American Indian community began with her doctoral research on Native American pastors of the Presbyterian Church. Dr. Lewis is author of Creating Christian Indians: Native Clergy in the Presbyterian Church, co-editor of Mission in a Global Context, a collection of autobiographical sketches by Presbyterian professors of mission. She is actively involved in the Presbyterian Church at the local and national levels, and a frequent speaker in the church and the academy on God's call to mission.
---
Eric Miller
Adjunct History Instructor
MA, Western Illinois University; BA St. Ambrose University
E-mail
:
ejmiller@dbq.edu
---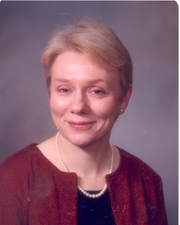 May Persaud
Adjunct Instructor
MAR, University of Dubuque Theological Seminary
BA, Grove City College
E-mail
:
mpersaud@aol.com
Office Location:
Severance Hall
Biography - Click Here
The daughter of a Presbyterian pastor, born in New Jersey, I grew up in Kansas, attended college at Grove City College, Grove City PA, as a Presbyterian National Scholar (1978), studied st St. Mary's College, St. Andrews University in St. Andrews, Scotland under a Rotary District Scholarship and finished graduate studies at the University of Dubuque Theological Seminary in 1980. I married Winston D. Persaud, a Lutheran pastor from Guyana, South America and worked with him from 1980-1984 in the Lutheran Church in Guyana. In 1984, we returned to Dubuque, as my husband was called to teach Systematic Theology at Wartburg Seminary. We have two sons: Winston Jr, who is studying at Harvard, and Alexander, who works in Princeton NJ. Since 1986, I have been the Instructor of Biblical Languages at Wartburg Seminary, Dubuque IA, teaching Greek and Hebrew. I have also served as the Dean of Wartburg's Summer Greek Program many times. I have also been involved in teaching Bible in the Youth and Family Certification School for the past 15 years, as well as TEEM most recently. In the past twenty years, I have also taught Greek and Hebrew at various points at the University of Dubuque Theological Seminary.
---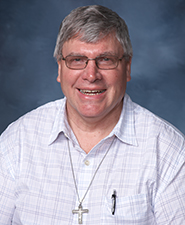 Dan D. Rusmisel
Adjunct Religion Instructor
MDiv, Bethany Theological Seminary
BS, EL, ED, Ohio State University
Office Phone:
563.589.3265
E-mail
:
drusmise@dbq.edu
Office Location:
324 Severance Hall
Fax:
563.589.3416
Biography - Click Here
Rusmisel and his wife have 4 children and 7 grandchildren. They live near Lanark, Illinois in a partially solar heated home designed and built, to reduce their use of and need for conflict or exploitatively acquired resources

He serves as a Anabaptist pastor in the Community Mennonite Fellowship gathering in Sterling, Illinois. Formerly served Blue Ridge (Virginia) Church of the Brethren and Lanark (Illinois) Church of the Brethren.

He was an elementary school teacher in Lima, Ohio for 5 years. Served with the Mennonite Central Committee in Swaziland teaching agriculture for three years. Worked at the University of Maryland in the Agronomy Department doing soil research to increase food production for the hungry.

Rusmisel was raised in Ohio with a large family on a dairy farm.
---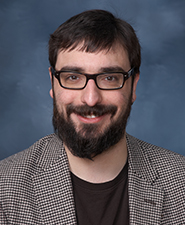 Evan J. Stark
Adjunct Instructor - Religion
MDiv, University of Dubuque
BA, Central College
E-mail
:
estark@dbq.edu
---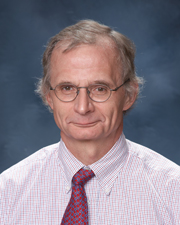 Dennis Yergler
Adjunct Instructor of History
PhD, University of Iowa
MA, Iowa State University
BS, Iowa State University
Office Phone:
563.589.3353
E-mail
:
dyergler@dbq.edu
Office Location:
Severance 334
Biography - Click Here
A little about myself: To begin, my name is Dr. Dennis Keith Yergler, although I have answered to many different names over the years. (With regard to pronouncing my last name, it rhymes with "burglar," but it begins with a "Y".) I did my undergraduate work at Iowa State University in mathematics. But, as I tell my classroom students, when I began college the Vietnam War was still going strong, and my high school class was the last high school class to receive college deferments (a college deferment exempted someone from the military draft for four years to allow such an individual to complete his/her college education). The following year the government instituted a draft lottery system, and my draft lottery number came up 116. According to all of the news' pundits at the time anyone with a draft lottery number of 120 or less probably faced a high probability of being drafted. Since my deferment exempted me from any military draft until I graduated, I knew that I did not really have to worry about Vietnam for the next three years. However, I also knew that if the war in Vietnam was still going strong when I graduated that with such a low draft number my chances of getting drafted were good. Wanting to know more about our involvement in Vietnam, American foreign policy, Soviet communism (and why it posed such a threat to the "free world"), I began taking some history and political science courses my sophomore year in college in order to give me better information to help me to decide my own future (whether I was going to Vietnam or to Canada -- fortunately, by the time I completed my undergraduate degree, the war in Vietnam was pretty much over, and, consequently, I never had to make a choice.). Yet the history and political science courses that I took during the subsequent years opened a whole new world for me. As I tell my face-to-face classes, I truly felt like Alice walking through the looking "glass." My college history and political science professors told me all the things my high school teachers had failed to teach me. The more history and political science courses I took, the more I found out that I did not know. Thus, my fascination and love of history and politics began.
Upon completion of my bachelor's in mathematics, I spent the next ten years studying American diplomatic history, American foreign policy, international relations, American history and politics, and U.S.-Soviet Relations. I completed my first master's degree in history from Iowa State and then a second master's degree from Iowa State in political science. I then completed my Ph.D. in history from the University of Iowa. My Ph.D. area of specialization was American Diplomatic History, U.S.-Soviet Relations and the Cold War. My dissertation was published by Peter Lang in 1993 and can be found listed on Amazon.com (extra bonus points for anyone purchasing a copy -- only joking!!)
From 1985 until 1997 I served as a history and political science professor at a small four-year liberal arts college in northwest Iowa called Westmar University. Being essentially the entire history and political science departments, I taught numerous courses at Westmar, courses that ranged from World Civ I and II, Latin American Politics, The Age of Discovery, U.S.-Soviet Relations, Native American History, Russian History, State and Local Governments, Politics and the Media, International Relations, The Politics of Underdevelopment, The Politics of Multinational Corporations, etc. And this is just a small sampling of the courses I taught!
In 1997 Westmar unexpectedly closed. I then accepted a position as Academic Dean at Hamilton College (a small two-year junior college in Cedar Rapids, Iowa; Hamilton now offers four year degrees and is currently called Kaplan University.) where I served for 16 months. For a variety of reasons -- one of which was that I had decided that I had not spent 15 years in college to spend the rest of my life doing paper work (which takes up much of the time for Academic Deans), I left Hamilton and reentered the classroom. Since my days as Academic Dean I have essentially been a full-time adjunct between various colleges in eastern Iowa and thoroughly enjoying being back in the classroom.
When not pursuing academic interests I enjoy reading, endurance exercise (I used to be a distance runner -- marathons, etc. -- but a freakish running accident fifteen years ago has turned me into an endurance bicyclist, distance walker), music (primarily rock n' roll and jazz), movies, collegiate spectator sports (both men and women), cooking (as my wife tells me I am a rather rigid and structured vegetarian), spirituality (between my two master's degrees I attended seminary for a semester; I had visions of going into the ministry; but as I tell my students, after 24 hours in seminary I realized that either I was not ready for the church yet, or the church was not ready for me yet; consequently, I returned to Iowa State to work on my second master's degree), and spending time with my family. My wife is a WOC nurse, my oldest step-son graduated from Augustana College with a degree in biology where he was a member of the Augie football team. Seth is currently married and living in Davenport where he and his wife are in the process of raising three young baby girls. My youngest step-son is studying mathematics at Iowa State. Dane's ambition is to become a math professor. Well, enough about me. Let's begin our course in American History.
---