Fine and Performing Arts Faculty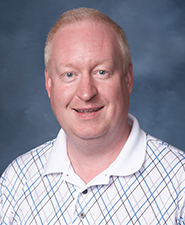 Charles Barland
Fine and Performing Arts Department Head; Professor of Music
DMA, University of Kansas
MA University of Iowa
BA, Carroll University
Office Phone:
563.589.3564
E-mail
:
cbarland@dbq.edu
Office Location:
302D Heritage Center
Fax:
563.589.3482
Biography - Click Here
Charles Barland was appointed director of the University of Dubuque Choir in 2002 and is currently a Professor of Music at the University of Dubuque. His duties include serving as department chair, conducting the Concert Choir; teaching courses in general music studies; serving as organist for college events and seminary worship services; and teaching applied lessons. Prior to assuming this position, Dr. Barland was an adjunct faculty member at the University of Dubuque and Loras College and was minister of music at Holy Trinity Lutheran Church in Dubuque.
A native of Eau Claire, Wisconsin, Charles Barland earned the Bachelor of Arts degree at Carroll University, Waukesha, Wisconsin, the Master of Arts degree at the University of Iowa, and the Doctor of Musical Arts degree at the University of Kansas. He has studied organ with Phyllis Stringham, Delbert Disselhorst, James Higdon, Delores Bruch, and Michael Bauer. His choral mentors include Mark Aamot, William Hatcher, Richard Bloesch, Simon Carrington, and René Clausen. He has served as a church musician for congregations in Wisconsin, Iowa, and Kansas.
As a graduate student, Barland taught music theory, aural skills, and keyboard courses at the University of Iowa and the University of Kansas, winning the award for outstanding graduate teaching assistant at KU. In 1999, he was honored by Carroll University when selected as the first recipient of the G.O.L.D. (Graduate of the Last Decade) award for achievements during the first decade after graduation. In 2006 he received the Faculty of the Year Award from the University of Dubuque. His most recent honor was being named the winner of the John Knox Coit prize for excellence in teaching and advising, the highest award given to faculty by the University of Dubuque.
In addition to his duties at the University of Dubuque, he is an active member of the Dubuque Symphony Orchestra Board, serving on the artistic advisory committee and the education committee and is Dean of the Dubuque Chapter of the American Guild of Organists. He serves as an organist at several churches including St. Luke's United Methodist Church (Dubuque), Holy Trinity Lutheran Church (Dubuque), Queen of the Rosary Chapel (Sinsinawa) and the Cathedral of St. Raphael (Dubuque). He has been a volunteer in the Big Brothers program in Dubuque and in 2008 became a grandparent.
---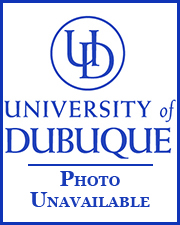 Thiago Ancelmo de Souza
Adjunct Instructor
BM, UNESP - Instituto de Artes, Sao Paulo - Brazil
MA, Hochschule für Musik der Stadt Basel, Basel - Switzerland
E-mail
:
tancelmodesouza@dbq.edu
---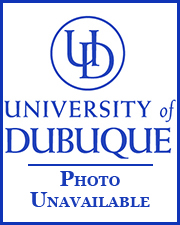 Robert Beardsley
Adjunct Professor of Theatre
I.B.M. - International Brotherhood of Magicians
S.A.M. - Society of American Magicians
E-mail
:
rbeardsley@dbq.edu
Biography - Click Here
Robert has been a professional performer and magic teacher for the last 20 years. He performs magic on a daily basis while out in the community with a focus on sleight of hand with cards, coins, and silks. Robert also performs stand-up shows which emphasize the classics of magic. He has a genuine love for the art of magic and likes the challenge of performing and enjoys seeing the smiles and reactions of those watching him perform. Robert is currently the president of the Tri-State Magic Club and he is the I.B.M. Ring no. 93 territorial vice president of the Iowa Section of I.B.M. He is also a member of the Cedar Rapids and Quad Cities magic clubs.
---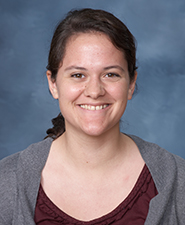 Laura Bee
Piano Instructor
BS in Music, University of Wisconsin-Platteville
E-mail
:
lbee@dbq.edu
Office Location:
Heritage Center
---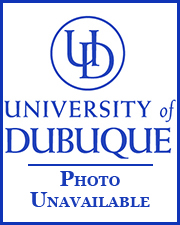 Michael Compton
Adjunct/Interim Wind Ensemble Director
DMA, Shenandoah University
MA, California State University-Sacramento
BMus, California State University-Sacramento
E-mail
:
Wcompton@dbq.edu
Office Location:
302 Heritage Center
Biography - Click Here
Michael Compton, a California native, received a bachelor of music and a master of arts in saxophone performance from California State University-Sacramento and a doctor of musical arts in saxophone performance from the Shenandoah Conservatory of Music (Virginia). Compton currently serves as band director at Solon Middle School and Solon Intermediate School in Solon, Iowa, where he directs four concert bands and two jazz bands. Prior to accepting his current position, he served as director of jazz and woodwind studies at Cameron University (Oklahoma), director of bands at Dickinson State University (North Dakota), and director of bands and music education at Graceland University (Iowa). He began his career teaching instrumental and vocal music in grades 4 through 12 in the Sacramento, California, region where he grew up.
As a performer, Compton has appeared with a variety of artists including Louis Bellson, Frank Mantooth, Little Anthony and the Imperials, the Temptations, and Frank Sinatra, Jr. He currently plays in local ensembles including the Cedar Rapids Jazz Big Band, Cedar Rapids Municipal Band, and Des Moines Metro Concert Band and Big Band. He is in demand as a guest conductor and has directed honor bands throughout the Midwest including Kansas, Iowa, Missouri, Montana, and North Dakota.
Throughout his 32 year career, Compton has been a member of professional organizations such as the Iowa Bandmasters Association, Jazz Educators of Iowa, North American Saxophone Alliance, the International Association of Jazz Educators, Collegiate Band Directors National Association, and National Association for Music Educators chapters in Iowa, Kansas, North Dakota, and California. He has served on state-level music education boards in Iowa and North Dakota and founded the Prairie Winds Concert Band, a regional concert band serving central and western Kansas.
He is married to Andrea, a literacy consultant with the Grant Wood Area Education Association in Cedar Rapids. They have two sons, Ian and Nathan.
---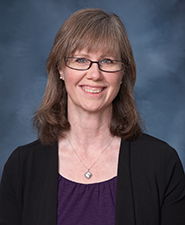 Kristen Eby
Director of Choral Activities
MM, University of Oregon; Choral Conducting
BA, Westmont College; Music Education and Piano Performance
Office Phone:
563.589.3482
E-mail
:
Keby@dbq.edu
Office Location:
302G Heritage Center
Biography - Click Here
Kristen Eby, MM, is the director of choral activities at University of Dubuque. She has been with the University since 2004 as an adjunct music professor, directing handbell and choral ensembles and teaching voice. Prior to that, she spent four years as director of choral and vocal activities at Loras College. She is active in the Dubuque music community as director of the Julien Chamber Choir and maintains her own private voice studio.

Ms. Eby received her master's degree in choral conducting at the University of Oregon, where she also performed in the Oregon Bach Festival chorus under the direction of Helmuth Rilling. She received her bachelor's degree in music education and piano performance at Westmont College in Santa Barbara, California.
---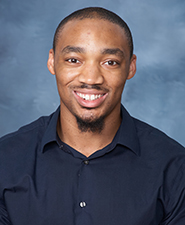 Garrick Johnson II
Adjunct Faculty - Contemporary Dance Company
E-mail
:
gjohnson@dbq.edu
---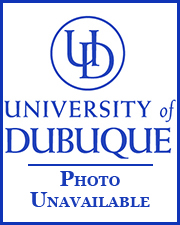 ---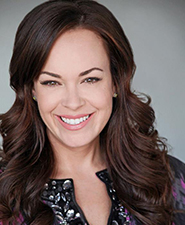 Shanda Munson
Adjunct Professor
E-mail
:
SMunson@dbq.edu
Office Location:
Heritage Center
---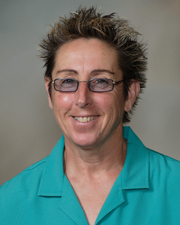 Deb Stevens
Adjunct Music Faculty
MA, Loras College
BM.Ed, Aquinas College
Office Phone: 563.589.3564
E-mail: dstevens@dbq.edu
Office Location: 302 Heritage Center
Fax: 563.589.3690

Biography - Click Here
Deb Stevens earned her Bachelors of Music Education Degree from Aquinas College and her Master of Arts Degree in Effective Teaching from Loras College.

Deb is currently teaching Instrumental Music in the Dubuque Community School District, as well as World Music here at the University of Dubuque.

Honors recieved in her past 33 years of teaching range from being named Teacher of the Year in Dubuque as well as one of the top 100 top educatiors on the National level.

Deb presentated a clinic on Improvisation with her Elementary Jazz Ensemble performed at the International Association of Jazz Educators in New York City. Published articles on Effective Teaching and Teaching Improvisation have appeared in various publications.
---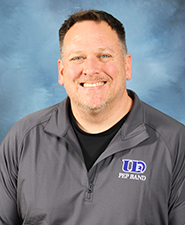 Gregory Wolf
Director of Theatre
Office Phone:
563.589.3635
E-mail
:
gwolf@dbq.edu
Office Location:
302F Heritage Center
---