Airline Agreements
University of Dubuque and Cape Air Preferred Hiring Gateway Agreement
‌
The Preferred Hiring Gateway is designed to provide opportunities for graduates of the University of Dubuque flight program to become new hire pilots for Cape Air.
Eligibility Criteria:
Be at least a sophomore with a minimum GPA of 3.0 in major
Enrolled in an AABI-accredited aviation program
Submit a completed application
Submit two faculty recommendations
Successfully pass interview process
Once Admitted into the Program:
Guaranteed position with Cape Air upon completion of all steps
Completion of all required flight qualifications and certificates
Graduate from an AABI-accredited program
Successful completion of time as a flight instructor (1 year or 800 hours total time)
Complete one year of service with Cape Air as a Captian and you will be qualified for the Advanced Gateway Program with JetBlue.
---
University of Dubuque, Delta Air Lines, Inc. and Endeavor Air, Inc. Agreement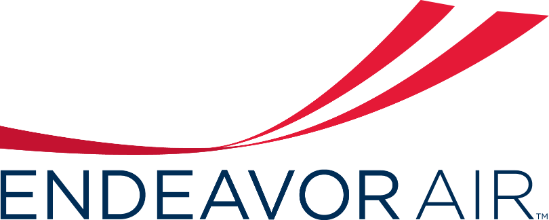 ‌
Delta Air Lines, Inc. and Endeavor Air, Inc. share a common goal of attracting, hiring and retaining the best pilots who meet only the highest standards of safety, performance, professionalism, and customer service.
Pilots hired at Endeavor under the EtD Commitment will, upon becoming and remaining eligible under the provisions of the Endeavor-to-Delta Pilot Hiring and Commitment Program document, be hired as Delta pilots. As an EtD Commitment pilot, you will not be required to re-interview with Delta as your selection and screening by Endeavor and demonstrated performance thereafter will serve as your 'ticket' to Delta.
Requirements:
Authorized to work in the United States and at least age 21
Valid passport
FCC License
Current FAA First Class Medical Certificate
Commercial Pilot Certificate with multi-engine and instrument rating, and English Proficiency Endorsement
ATP Minimums or eligible for Restricted ATP minimums per FAR 61.159 & 61.160
Total Flight Time:
Graduate of Restricted ATP authorized institution with:

1,250 hours, associate's degree with aviation major [or]
1,000 hours, bachelor's degree with an aviation major [or]
750 flight hours if military-trained and qualified
---
University of Dubuque and Envoy Air Pilot Cadet Program
The University of Dubuque and Envoy Air Inc. have partnered to offer a mutually beneficial pilot recruitment, retention, and employment program. Students who meet the Hiring Profile shall be eligible for employment by Envoy as Cadet Instructors at the University of Dubuque. Upon reaching the Cadet Instructor level and signing a one-year agreement with Envoy, the Cadet will be eligible for tuition reimbursement contigent upon flight time thresholds. Payments are made proportionally per each 100 hour increment beginning at 500 hours. Total reimbursements shall not exceed $5,000. Students who are hired by Envoy as Cadet Instructors may also be eligible to receive a conditional offer of employment as a First Officer upon completion of pilot hour minimums.
Cadet Hiring Profile
Hold a Private Pilot Certification obtained at the University of Dubuque
No minimum GPA requirements to enter the program
Sign a FERPA release form authorizing Envoy full review of student records
Full review and monitoring of student attendance, traffic violations, FAA actions, flight training records and criminal records
Obtain Commercial, Instrument, and Multi-Engine licenses and ratings at UD
Complete CFI and preferably CFII and MEI at UD
Be a US citizen or possess the legal right to work in the US
Successfully complete the below testing and panel interview process

HR interview (upon registration)
Technical interview (upon completion of Commercial, Instrument and Multi-Engine ratings)
Simulator interview (upon completion of Commercial, Instrument and Multi-Engine ratings)
---
University of Dubuque and ExpressJet Pilot Pathway Program

‌
The University of Dubuque and ExpressJet have an agreement in place designed to provide future employment opportunities with ExpressJet Airlines for pilots who complete their flight training with the university and meet the qualifications outlined below.
Pilot Pathway Agreement Requirements
Minimum 2.75 cumulative GPA with a minimum 3.0 in flight/aviation coursework
Obtain Commercial, Instrument, and Multi-Engine licenses and ratings at UD
Complete CFI, instructor standardization course, and preferably flight instruct at UD
Hold a 1st Class Medical Certificate at the start of training and at the time of the final interview with the airlines
Maintain an excellent work ethic and obtain letters of recommendation from UD Senior Flight Staff
Sign a release form authorizing ExpressJet full review of student and CFI records
Pass any background check required by FAA, Department of Transportation, Department of Homeland Security, Airline, or any other government department or agency.
ExpressJet agrees to guarantee an interview for conditional employment to any UD flight training graduate who meets the above qualifications if and when the airline is hiring pilots.
---
University of Dubuque and SkyWest Airlines Pilot Cadet Program

‌‌
The University of Dubuque is pleased to announce a Pilot Cadet Program with SkyWest Airlines. The program allows students to build a close relationship with SkyWest pilots and gives them a clear path to become a SkyWest first officer after becoming flight instructors at the University of‌ Dubuque.
To qualify for the SkyWest Pilot Cadet Program, University of Dubuque flight instructors must:
Have completed commercial with instrument and multi-engine ratings with UD under Part 141.
Have completed CFI-A program at UD to be eligible to instruct at UD.
Have no criminal offenses that would preclude Canadian clearance.
Have had no more than two moving violations on their driving record within the past three years.
Have earned, or maintain, a 3.0 GPA or higher.
Hold a first class medical certificate at time of hire at SkyWest Airlines.
Hold an FCC radiotelephone operator's permit.
Have no more than three failed check rides.
Have self-disclosed all incidents.
Have no "at fault" aircraft accidents.
Have no record of enforcement action on FAA record.
To build time to 1,000 hours and the restricted ATP, the pilot must flight instruct at UD or a SkyWest-approved academy.
The pilot must complete the UD Jet Transition Program, which includes the following academic courses: AVI 322, Advanced Systems/CRJ and AVI 447, CRM.

‌
Participants in the program receive the following benefits:
A guaranteed final pilot interview for a first officer position with SkyWest Airlines when minimum qualifications are met. Specific areas of focus will be CRM, leadership, attitude, professionalism, organizational fit, use of automation and phraseology.
An employee number at SkyWest Airlines and credit for time as a cadet for the purposes of benefit eligibility and company seniortiy.
Mentoring and close association with SkyWest pilots.
Potential opportunities to assist with special SkyWest projects such as job fairs and recruitment events.
Leisure travel privileges at the time the cadet has met minimum qualifications to become a first officer and within 30 days of starting SkyWest ground school.
Important: The information on this page is based on our current agreement with SkyWest Airlines and may change. For the most current details, talk to the UD Director of Aviation Programs.
---